"FREEDOM IS NOT FREE"
The recent events of Tuesday, September 11, 2001 have brought death, destruction, sadness, and enormous economic costs and loses to so many people around the world.
IT DIDN'T HAVE TO BE!
Why is it, that "all of a sudden" we come together as a nation, and as a freedom loving world?
Why does it take a tragedy of this magnitude to show our solidarity? The pictures from TV of complete strangers hugging each other in the streets of NYC brought tears to my eyes! For one brief moment in time we were truly a nation, and a world, of one! All racial / ethnic / religious barriers came down! Blacks and whites helping each other Jews and Christians hugging and coming together! Why are we not ALWAYS like this ???? And HOW could we, the strongest country in the world let this happen! Simply because ...
WE FORGOT!
WHICH IS EXACTLY WHAT THE TERRORISTS WANTED!
WHEN OSAMA BIN LADEN: Declared a holy war against the US, I thought, what an idiot! ...
Then, I FORGOT!
WHEN OSAMA BIN LADEN AND HIS BUDDY, HEZBOLLAH: Attacked the U.S. Marine barracks in Beirut in 1983 that killed 241 Americans, I thought This sucks! ...
Then, I FORGOT!
WHEN OSAMA BIN LADEN: Bombed the World Trade center in 1993 (the first time), that killed 6 people and wounded over 1000, I thought to myself how horrible! ...
Then, I FORGOT!
WHEN OSAMA BIN LADEN: Bombed the Jewish cultural center in Argentina in 1994 that killed 95 people, I thought, oh my God this guy should be stopped! ...
Then, I FORGOT!
WHEN OSAMA BIN LADEN: Admitted to the 1995 bombing in Riyadh that killed 5 US servicemen, I thought, OH my God, what a tragedy! ...
Then, I FORGOT!
WHEN OSAMA BIN LADEN: Was named in the June 25, 1996, terrorist truck bombing in Dhahran that killed 19 U.S. airmen, I was outraged! ...
Then, I FORGOT!
WHEN OSAMA BIN LADEN: Bombed the U.S. Embassies in Nairobi, Kenya, and Dar Es Salaam, Tanzania in 1998, I thought it was so sad! ...
Then, I FORGOT!
WHEN OSAMA BIN LADEN: Was prevented from a plot to hijack 12 planes in one day in Algeria, and blow them up, I thought GREAT work FBI! ...
Then, I FORGOT!
WHEN OSAMA BIN LADEN: This past February (2001) renewed his threat of a "jihad" or holy war against the U.S. and, in speaking to an Arabic newspaper, said, "We had thought that the Riyadh and al-Khobar blasts were a sufficient signal to sensible U.S. decision makers to avert a real battle between the Islamic nation and U.S. forces, but it seems that they did not understand the signal." I thought to myself this guy must be stopped! ...
Then, I FORGOT!
WHEN OSAMA BIN LADEN: Sent his henchmen to hijack and fly 2 U.S. commercial airplanes into the World Trade Center, killing (MURDERING) what will probably be over 6 THOUSAND people, and injuring over 7 THOUSAND more ... hijack and fly another U.S. Commercial airplane into the pentagon killing (MURDERING) hundreds more ... and hijack a 4th U.S. Commercial airplane ... most likely destined for the the U.S. Capitol, which "thankfully" due to the heroic efforts of a group of the hijacked passengers who thwarted this "mission" and in doing so paid the supreme sacrifice and another 100+ lives. I thought - MY GOD, This has got to be the bloodiest single day of WAR in the history of the United States.
I PROMISE - I WILL NOT FORGET!
Please, Please, Please, if you are reading this, don't look away when they show the airplanes flying into the buildings on TV. Look at it over and over again !! Don't stick your head in the sand! Remember how despicable the act was, remember the loss of life, don't shield your children, use
restraint, but help them understand it, and remember it! They are our future! You will go back to work, or resume your daily duties, but, PLEASE, PLEASE, PLEASE, DON'T EVER FORGET!
I assure you the terrorists around the world are counting on us to forget ... AGAIN!
It now appears that the U.S. is under biological attack from the same or similar terrorist group(s). I fear the next time we will see a mushroom cloud on our beautiful horizon! Then it will be too late!!! ..... All because WE FORGOT!
Maybe one of the reasons we were victorious in WW II was because -
............... EVERYONE ...............
REMEMBERED PEARL HARBOR

---
IT'S TIME .... WE MUST ...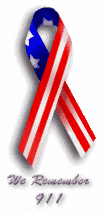 ...IT'S TIME ... WE MUST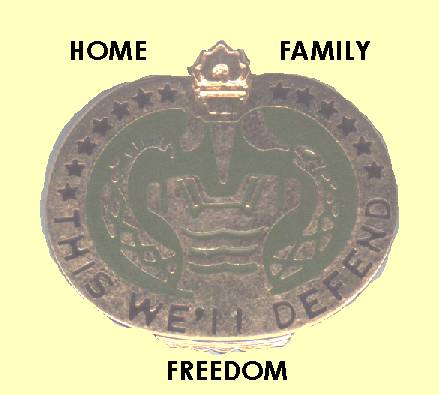 The coin was tossed - September 11th 2001
WE MUST NOT FORGET 911 - WHY WE MUST WIN
- THIS WAR -