Dad's Memories

- 19 August 98

- 19 August 98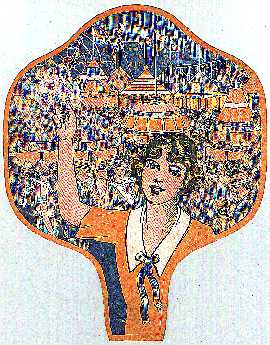 --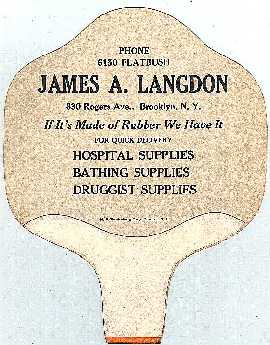 Advertising circa 1920's - Hand Fans
James A. Langdon - Hospital Supplies & Sundries - B'klyn NY
Jim rented a large corner store, at 830 Rogers Ave, a block from our home, well really a warehouse to store his inventory. Other Companies soon contacted him to also handle their wares (ie: Goodrich, Miller, Dunlop, Dayton) all Rubber Mfg. Co's - and the new business prospered.
Tho Goodyear's Surgical Gloves were the centrepiece to start, other Co's featured a line of Bathing Goods -- Rubber Bathing Shoes & Rubber Bath Caps -- that quickly came to be a second big item. Supplying all the Bath Houses on Coney Island and the Rockaways year round, with a heavy demand for beach use in warm weather, meant hiring another Salesman to cover this beachwear facet. Cousin Russ Hartley filled this salesman's job.
THE STORE- Most all materials were shipped in large crates -30x30x60" - made of boxwood. Gloves came in shoebox sized boxes - with each box having a dozen same size gloves. A crate would have a standard mix of glove sizes, a minor annoyance for stocking the inventory. Jim lined up crates, on end, back to back, down the center of the store, and along both side walls. He also had crates, on their side, atop this line of crates. Using the original shipping crates for more convenient inventory storage. An area in front at one corner served as holding area for incoming, unopened crates. A large Rolled top desk was in the other front corner, with an adjacent "packing table" - about 40" hi by 40" wide, and 10 or 12 ft long, set back about 8 ft from the front - creating a small front "office area". Simple but very effective.
The wood from surplus shipping cases, dismantled, was put outside and quickly gobbled up for firewood, or whatever, by the neighborhood. No problem, times were different then.
Oh yes, I just remembered --- the fire hydrant across from the store, on Erasmus St.
On real hot days, the Fire Dept would close off the short - lite travelled - street, hook up a BIG SPRINKLER to the hydrant, and kids came from all over the naborhood to play and cool off under the shower. Watered the whole street from curb to curb.
Running the business took up a lot of Pop's time. We'd see him at breakfast, and for supper. Then he'd usually go back to the shop to do bookwork, make up orders for next days delivery, take inventory, restock shelves. As a result we rarely saw Poppa much in the evenings.
On Saturdays, Art and I often helped (or hung out) at the store. These times the standard ritual was for us "helpers" to go up Rogers Ave a block to the Jewish Deli. We'd get one quart botttle of milk and a generous ham & swiss sandwich - on fresh Jewish Rye Bread - for each one on hand. If we "helpers" were there, Mom would show up about noontime too and join us for lunch. Might have as many as 5 or 6 on hand if Ma brought the girls along - can't match that good Ham/Swiss/Genuine Jewish Rye for taste. I'se hongry rite now!!
We had our modicum of "quality time" with Jim. On Saturdays, or if we were early home from school and available (at the store) we'd be invited to go along if the scheduled delivery route came near some very interesting spot in the city. We'd take time out to visit places like St. Patricks Cathedral in mid town, The Cathedral of St John the Divine - way uptown, The Campus of Forhdham Univ. - way way uptown, Museums where they had scary things like Mummies & skeletons of big animals and pictures, and all the way downtown where they had all kinds of live fishes and sharks and Penguins at the Battery. Come warm weather, a route to Coney Island or Rockaway Beach - these always included some real good Jewish snack like a Hot Knishe &/or a ride on a nearby Roller Coaster. Yeah (that's B'klynese for yes) I'd say we had our share of Quality time and were not deprived in that respect - busy as Poppa was - making sure we had a comfortable home.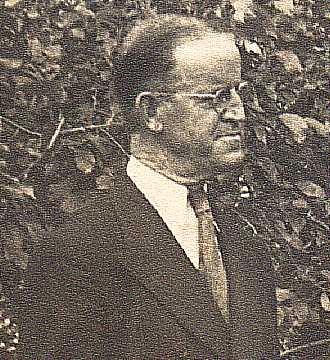 --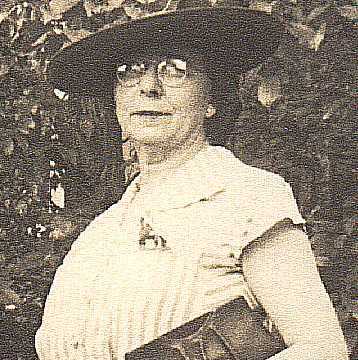 Poppa Jim & Mom



This page created with Netscape Navigator Gold
This page has been visited

times.