Rick's Dad & Mom
Elwood (El) & Grace (Dunn) Langdon

- 17 July 98

- 17 July 98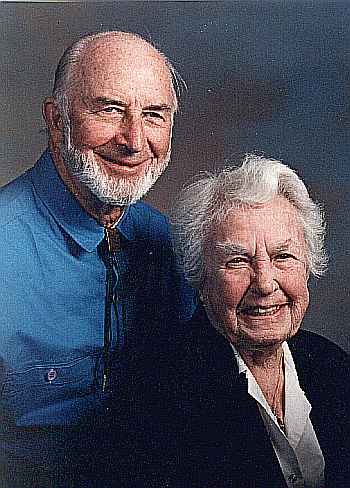 Photo date - November 1990
The LANGDON .... Coat-of-Arms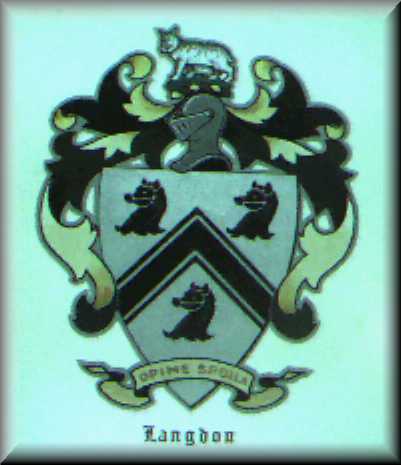 LANGDON = "From the Long Hill"
..... ARMS OF THE LANGDON FAMILY .....
Famlies residing in Cornwall and Norfolk Counties, England ... Granted - 1620 temp. James I
BLAZON -- Argent, a chevron cotised between three bears heads erased barways, sable, and muzzled of the field.
CREST -- On a mount, vert. a Lynx statent guardant, argent.
MOTTO -- " OPIME SPOILA "
Authority - Burke's, Bolton's, and Crozier
MOTTO TRANSLATION: Thank You Bob !!!!!
...According to the best Latin dictionary that I could lay my hands on, "opima spolia" means "the arms taken on the field of battle by the victorious from the vanquished general, the spoils of honor". Also, in general, "the arms taken from an enemy's general in single combat". "Opima" as a noun, means "honorable spoils"...
Authority - Bob Smythe - Genealogical Translation & Research Services
Back to Rick & Linda's Home Page
Back to Rick's Family Table


This page created with Netscape Navigator Gold