Todd's BMX Racing
1983 - 1992
- 19 February 98 - 12 May 2003 (Moved to Tripod)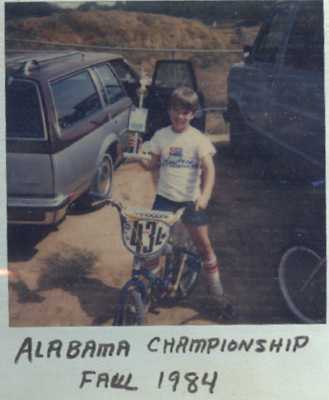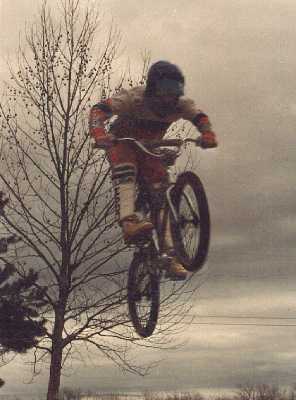 Flyin' HIGH (1986) - Westgate Park BMX TRACK CHAMPION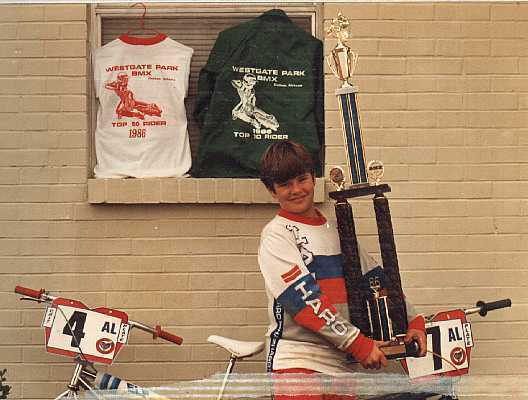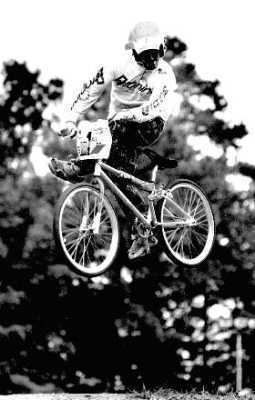 1991 - #1Alabama -Stylin' for the camera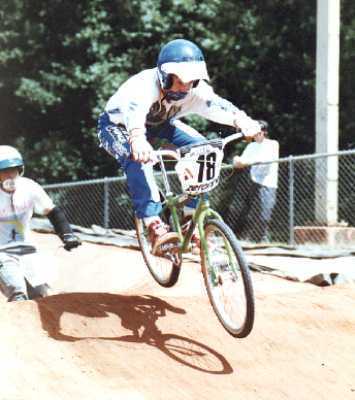 --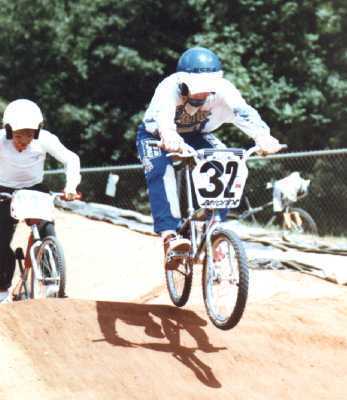 National #18 (cruiser) ---------- (Summer 1990) ---------- National #32 (20")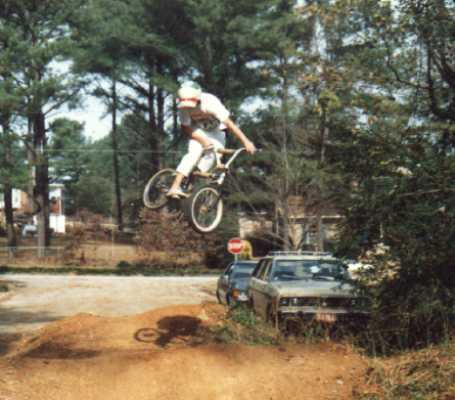 "Kickin Air 'round "The Hood"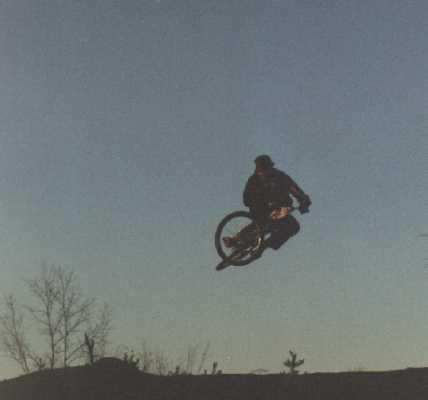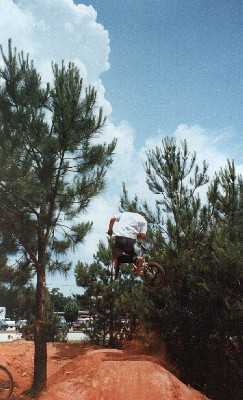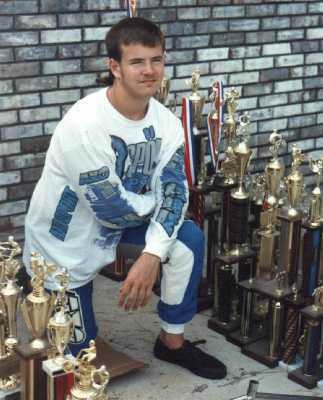 --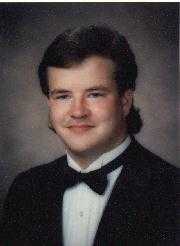 A "few" of the awards for 9 years of BMX Racin' (1991) -------- Senior Pic 1994
Todd started Racing Bicycle Motocross (BMX) with the American Bicycle Association (ABA) at "Rocket Speedway BMX" in the Summer of 1983 at a "flat track" built in the infield of Dothan's Rocket Speedway in Dothan, Alabama. He was successful this first year and was named Rocket Speedway BMX's "Most Improved Rider". By the end of that year we had our first real BMX RACE BIKE, an Aluminum framed "RIPPER" from SE Racing - put together by Jeff Coleman & THE BIKE SHOP.
In 1984, we helped build "Westgate Park BMX" in Dothan, changed sanction to the National Bicycle League (NBL), and called it "home" for the 1984 - 1987 seasons. We took in our first National Race at Rome, Georgia near the end of the 1986 season and got "bit by the BMX bug" big time, after seeing 1800+ BMXers at this National race. We moved to Forestdale in January 1988 and called Oak Mountain BMX "home" for the 1988 - 1992 seasons.
"T" raced Local, State, and National race series for the 1987 - 89 seasons, including the NBL Presidents Cup Race - indoors at the Hyatt Regency Convension Center in Columbus, Ohio in December of 1987 and 88.
Todd was track champion at Westgate Park in 1986 and at Oak Mountan BMX in Birmingham in 1988 & '89.


| | | | | | |
| --- | --- | --- | --- | --- | --- |
| SEASON | HOME TRACK | 20" State # | 20" National # | Cruiser State # | Cruiser National # |
| 1983 ABA | Rocket Speedway BMX "Most Improved Rider" | #11 | n/a | n/a | n/a |
| 1984 NBL | Westgate Park BMX | n/a Novice | n/a | n/a | n/a |
| 1985 NBL | Westgate Park BMX | 3AL Novice | n/a | n/a | n/a |
| 1986 NBL | Westgate Park BMX Track Champion | 7AL Expert | n/a | 4AL | n/a |
| 1987 NBL | Westgate Park BMX | 5AL | n/a | 3AL | #30 |
| 1988 NBL | Oak Mountain BMX Track Champion | 3AL | n/a | 3AL | #29 |
| 1989 NBL | Oak Mountain BMX Track Champion | 3AL | #32 | 1AL | #18 |
| 1990 NBL | Oak Mountain BMX | 2AL | n/a | 1AL | n/a |
| 1991 NBL | Oak Mountain BMX | 1AL | n/a | 1AL | n/a |
| 1992 NBL | Oak Mountain BMX | 2AL | n/a | 1AL | n/a |
----- Follow these -----
Published Links --- BACK TO | Dads Home & Hobbies Page | Dad's HOME PAGE | MY HOME PAGE