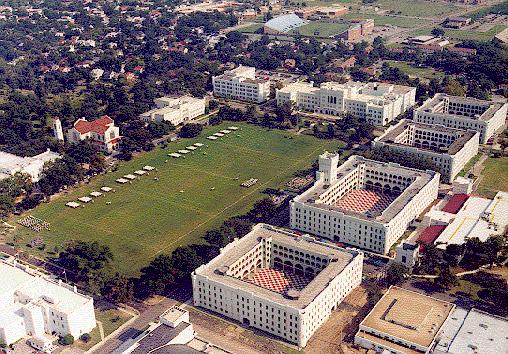 The Citadel Campus (~ 1992) - Photo from The Citadel's Web Site
A new Mess Hall has been constructed behind Padgett-Thomas Barracks (second from bottom) and the old mess hall razed behind Law Barracks (my old barracks - third from bottom) to make construction space for the new Watts Barracks. This is in preparation for the razing and reconstruction of all barracks, starting with Murray Barracks (at the bottom).
This picture is very little different from some that Roger & I made in the Spring of 1967 - except that over the years some of my pictures have gotten stuck together --- :-(
---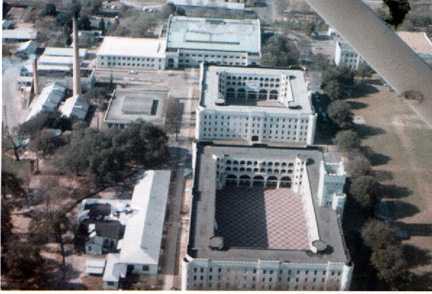 View of Campus - 1967
Note Tailor Shop behind PT Barracks where new Mess Hall (Coward Hall) is now located
---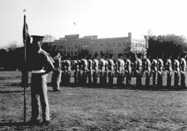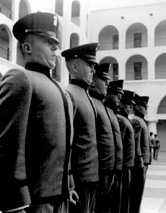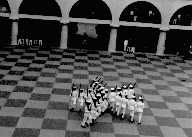 TIME FOR DRILL
---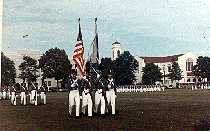 TIME FOR CEREMONY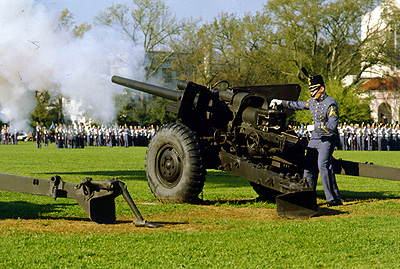 Salute Gun (From The Citadel Web Site)
---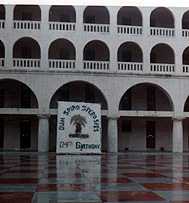 TIME FOR MEMORIES
---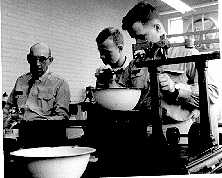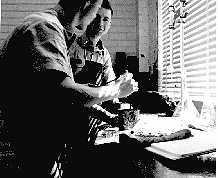 TIME FOR CLASS
Asphalt Lab 1966 - Left: Maj. Meyers, Bob Hoyler, Bill Leffler
Right: Joe Krish, George Ruple
---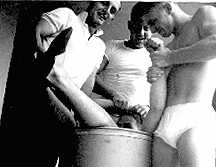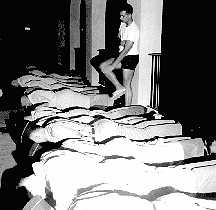 TIME TO PAY THE PIPER
Left: Roger Strantz, Jerry Bacon, Steve Tobias - in the barrel, Bob Foster
Right: Donny Coates & M Co. "Knob" Class (1966)
---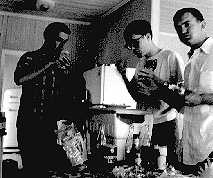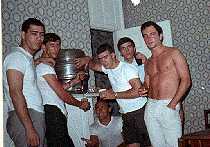 TIME TO UNWIND
Left: M Co Junior Beach House (1966) - Tom Terry, Henry Woods, John Wyatt
Right: Summer School (1966) -
John Nauful, George Mellin, Dave Lambert, Ken Young, Dale Jones, Jen Jackson
---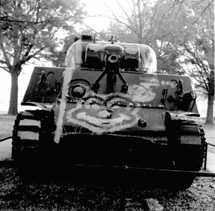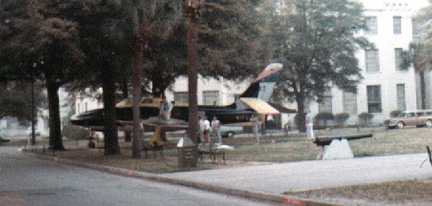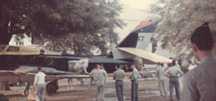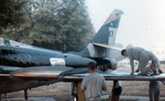 (and ) TIME TO "TRAIN" FOR COVERT OPERATIONS
---
Rick - El Cid (Page 1) | Rick - School & Work Index | Home | Table of Contents
---
This page created with Netscape Navigator Gold
This page has been visited
times.